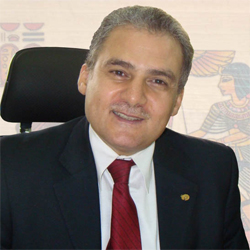 Interview of Mr.Adel El Masry
Mr. Masry shares with Namaste Egypt why Egypt is the ideal destination for the Indian traveller – for honeymooners, families and shopaholics alike…
As the new Director of the Egyptian Tourism Authority in Mumbai, what are your plans for the Indian market in 2010?
My plan for the Indian market is to encourage interaction between tour operators, the media and the airlines. We have a "total coverage" strategy to develop more connections and more cooperation between them. As the Tourism Director I would like to establish Egypt as a destination for honeymooners as well as a new destination for golf, diving, wellness, desert-trekking and many other special interest areas.

I realize that culture is the primary interest in Egypt, but I would like to promote Egypt in other ways too. In fact, Egypt recently won an award for being the most exotic destination! I am pleased that Egypt is recognized for its vast variety of activities. Of course, I would also like to thank my predecessor and colleague, MagdiSelim, for his efforts in promoting Egypt in India and we look forward to continuing this momentum.
How many Indians visit Egypt annually and what is the estimated number of visitors in the forthcoming year?
Approximately 85000 Indians travel to Egypt annually. The numbers have certainly been increasing with each passing year and we are aiming for an increase of 20 percent in the forthcoming year with over 100000 visitor arrivals from India. The historical ties between the two countries and the cultural synergy are driving tourist arrivals from India. The outbound flow from India to Egypt has doubled over the last three years because of several reasons. Most importantly, Egypt caters to the Indian taste in terms of culture, religion, entertainment and shopping experiences. Even during the recent economic decline, tourism from India continued to grow. We find this very encouraging and India is one of our highest priorities.
Before coming to India, you were in France as Director of the Egyptian Tourism Authority. What has been your experience of both countries?
My experience in France was very good. France is certainly different from India. Europeans have a different culture and concept of travel – so we had to employ a different strategy. I shall try to adopt similar overall strategies but would also like to add a few more things as far as India is concerned.
Indians are very warm-hearted people who are just beginning to realize the wealth of global tourism opportunities available. So a unique approach has to be designed for them. When I arrived in India, I felt like I was at home. My first impression was that I came from Egypt to another Egypt! The hospitality and warmth of India is very similar to that of Egypt.

Which are the primary areas that you plan to focus on in the Indian market?
We plan to develop Egypt as an ideal destination for honeymooners. For example, the Nile Cruise would be a very romantic experience. Honeymooners and families can also visit the Red Sea – especially destinations such as Sharm el-Sheikh. There are many more places which are very beautiful such as the popular resort town of Hurghada or one of the numerous Oases. We want to develop Egypt as a beautiful destination in the minds of people.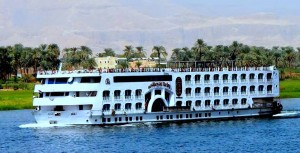 Which are some of the new holiday options in Egypt that you would recommend besides cultural activities and Cairo?
Although culture and history are the primary attractions as far as Egypt is concerned, a place like MarsaAlam – the desert oasis – is a beautiful place to spend some time at. It offers a wonderful and relaxing experience. For first time travellers, it is a great option in addition to the cultural and historical activities. There is also the option of visiting Luxor after a Nile cruise. Alexandria, the Pearl of the Mediterranean Sea, is another good option.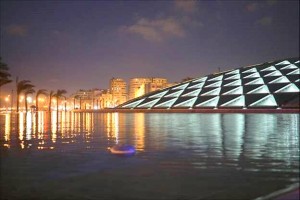 MersaMatruh is one of the main Egyptian tourist centres and serves as a getaway resort for Europeans and helps the Cairenes to flee the capital in the sweltering summer months. It is a virgin destination and hence we plan to promote it extensively. On the Red Sea, we also have Nuweiba which has a great potential for tourists.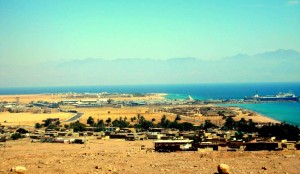 The Oases are beautiful places and relatively new destinations. Many archaeologists know these areas well. Oases include Bahariya, El Dakhla, Farafra, El Kharga and Siwa. Egypt has splendid white deserts for people who like to trek and are looking for adventure. We have many spa and wellness destinations for people wanting to treat various ailments such as rheumatism and psoriasis. In fact, Egypt is very well known for rich medicines and alternative therapies.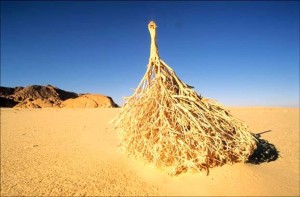 As many Indians like to combine two or more countries when travelling, you can also visit neighbouring destinations like Turkey, Jordan or Dubai when visiting Egypt because of the proximity. Egypt is an ideal gateway point to Asia, Africa and even Europe.
What are the shopping opportunities in Egypt?
Egypt is a wonderland of shopping opportunities. There are famous bazaars such as Khan el-Khalili in Cairo but there are also many extraordinary stores and marketplaces scattered throughout the country. Cairo presents a huge variety of everything from antiques to fine clothing and jewellry. Spices, utensils and Coptic cloth items are also a rage.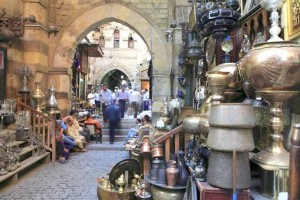 Some products such as alabaster are worth buying in Luxor. The bazaars of Luxor are renowned for their perfumes, bed sheets, wall hangings, embroidered cushion covers, carpets and other exquisite items. Aswan is the best place to buy gold jewellery and spices. To buy handcrafted works of Egyptian artisans, the Souk al Fustat in Cairo is the place to visit. Alexandria is well known for leather, papyrus paintings and many other artifacts. The shopping opportunities that Egypt has to offer are limitless.
What is the concept behind the new brand campaign of the Egyptian Tourism Authority?
The new brand campaign, logo and slogan signify that Egypt is not only the origin of a great civilization that helped in shaping a universal culture but, as a tourist destination, it is the source of new experiences, rich personal inspiration and has outstanding stories to tell.
Egypt is the world's "source" – or in Arabic, Umm al-Dunya. Many of the world's civilizations have taken something from Egypt, and Egypt continues to inspire them today. The new slogan – 'Egypt, where it all begins…' – captures this essence of the country. "Egypt", the logo, needs no introduction and explanation. It is the most well known word around the world, and a brand in itself. It aptly symbolizes the country in all its depth. The campaign brings alive the rarity and exotica, the mystique and the modern outlook of this fabled land.
After all, Egypt offers the widest diversification of tourism – all in one place – from the cultural and historical tourism of its world famous monuments, to the marine tourism of its delightful deep seas, lagoons and oases; from water sports and adventures of snorkeling, windsurfing and diving, to medical and therapeutic relaxation at spas and natural springs; from desert tourism of its white and gold sands, to sports tourism with golfing, from MICE and business tourism with bustling nightlife, to wedding and honeymoon tourism with a cruise on its longest river Nile.
How many days should a first-time traveller spend in Egypt and why should Egypt be a preferred destination in 2010?
Egypt is a vast country and there is much to see and experience. There is a mixture of everything from deserts to beaches to pilgrimage sites to modern cities like Cairo. There is so much that Egypt has to offer the Indian traveller that the first visit has to be a minimum of 10 nights.
We are developing Egypt as a tourist destination and it is rapidly changing everyday so every visit will be full of new experiences. I would advise those who plan to visit Egypt in 2010 to visit as many times as possible in the year. We would be more than glad to offer our hospitality to the warm-hearted Indians. I believe India is in the heart of Egyptian people and Egypt is in the heart of Indians.