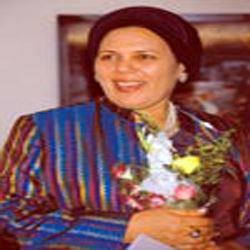 Interview with H.E. Nabila Salama
H.E Mrs. Nabila Salama is the Consul General of Egypt in Mumbai, India since July 2006. She shares with us interesting facts about Egypt and tells us about the growing popularity of Egypt amongst Indians!
What role do you play in ensuring the popularity of Egypt as a destination?
The role of promoting Egypt is that of the Egyptian Tourism Authority. However, as the Consul General, I feel it is equally important for the Consulate too, to not only promote the image of Egypt but also to encourage more people to visit Egypt as tourists. We continue to strive to enhance the relationship between India and Egypt. My main role is to issue visas for tourists as well as those travelling to Egypt on business.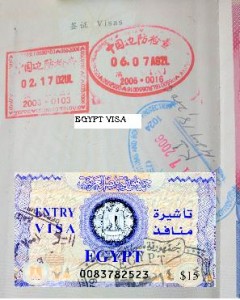 I am here since July 2006 and we have made changes at the Consulate's Office and this includes extending the visa acceptance time. We now accept visas 11 am to 1.00 pm every day. Earlier it used to take three days to get a visa but we have reduced the turnaround time. You can now get a visa on the next day itself. In exceptional cases where it is necessary to issue a visa on the same day, we also assist the genuine travellers and ensure that they get a visa on the same day.
Several countries are offering visas on arrival to Indian travellers, – do we see Egypt too offering this facility to invite more tourists?
This facility of getting visa on arrival does exist. It takes two hours of waiting at the airport to get the visa on arrival in Egypt as the immigration authorities want to ensure that the visitors coming into our country are genuine tourists and not travelling with the intention of work or staying back for an extended period. I advise people to get the visa from the Consulate here as it is easier to get the visa here and you can avoid the unnecessarily delays and inconveniences of getting a visa on arrival.
What role does your office play in encouraging business opportunities between the two countries?
I have an excellent relationship with almost all the major Chambers of Commerce here in Mumbai and I get very good support from each of them. We also liaise with our Embassy in Delhi to encourage the exchange of business information between India and Egypt as well as between various associations. For example, we are also seeking the help of the Indo-Arab Chamber of Commerce to have a book which will provide all the details of business opportunities available between India and Egypt. This book will be released in the near future. In this book, we will highlight the various avenues of business opportunities including the incentives given by the Ministry in Egypt to various businesses in Egypt.
Indian businessmen and investors can take full advantage of the strategic location of our country which is a gateway to over 900 million people in the Middle East as well as Africa. Egypt has signed various trade agreements which has enabled companies to move their products easily to bigger markets. With over 72 million population, Egypt also represents a large domestic market for any investor and at the same time offers a safe and comfortable living environment. As the economy continues to flourish in India, I am sure a large number of Indian businessmen can look at Egypt as a highly potential market in the near future.
Which are the industries where major foreign investments are required in Egypt?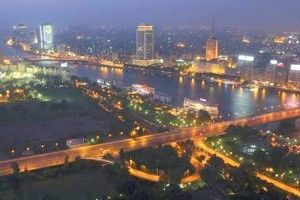 I would say industries such as Tourism, IT, Petroleum and Textiles are the main fields where Egypt needs more foreign investments. Even Petrochemical and Marine Industries have good potential.
Which place in Egypt do you like the most and what would you recommend to Indian travellers visiting Egypt?
I very much like Hurghada on the Red Sea coast as I have my own apartment in Hurghada. I would advise Indian visitors to include Hurghada in their travel plans as it is a beautiful resort town and it also has a pleasant climate all year round. I would recommend people to visit Sharm-el-Sheikh, Luxor and Aswan also. Luxor in fact has 1/3rd of the total number of World's Heritage monuments in Egypt including the Luxor Temple and the Karnak Temple. On the West Bank you have the Valley of the Kings, the Valley of the Queens and the Hatshepsut's Temple. You have regular cruises both from Luxor and Aswan. You can enjoy other sites such as KomOmbo and Edfu along the cruise.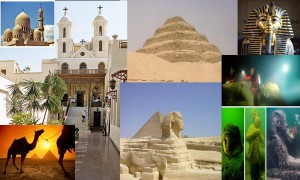 From Luxor you can do day trips to Esna, Dendera, Abydos as well as Ekhmeem to see some fine temples. You can also enjoy Sound and Light Shows at both the Luxor and Karnak Temples and even take a Hot Air Balloon flight out of Luxor. From Aswan you can visit the Philae Temples or take a trip to see Abu Simbel either by flight or by road. You can also visit the Elephantine Island, the Botanical Garden as well as the Nubian Village from Aswan. You should also visit Alexandria which is known as the Pearl of the Mediterranean and is a very popular destination even amongst the Egyptians – especially during summer.
What is the awareness about India and Indian people in Egypt?
Egypt and India have enjoyed a close relationship from the time of Nehru and Nasser. The best way to find out is to visit Egypt and experience how affectionate the people are towards Indians. Amitabh Bachchan and Bollywood are as well known as the Taj Mahal in Agra. We as Egyptians also know that Indian Silk is the best gift to be given to your near and dear ones to show your love and affection and we have some folkloric songs as well in which we express our interest for India.
Our cultural background is quite similar and both the countries are extremely rich in history. We have been working together from the times of our ancestors.
What are the good things one can bring back from Egypt as souvenirs?
Besides the Papyrus paintings which are world famous, you could many other very good souvenirs from Khan el Khalili Bazaar in Cairo. Even kitchen utensils and textiles – especially cotton textiles are very popular indeed. Things like bedsheets and table cloths are reasonably priced. For ladies, Gold in Egypt is reasonably priced compared to India and you should not leave Egypt without buying the gallabeya. It is our local costume and a popular souvenir to take back with you to India.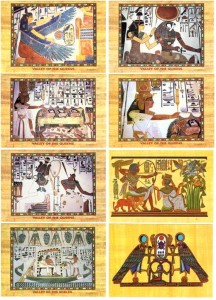 Which are the new destinations to visit in Egypt?
There is MarsaAlam which is gaining popularity and there are lots of Oases being developed in the Eastern and Western desert regions such as Said. There is a beautiful Red Sea resort close to Cairo which I would recommend to tourists. It is called El Ain El Sokhna and is 130 kilometres from Cairo. It is on the western coast of Suez gulf and there is a nice beach and there are also warm water springs flowing from the nearby mountain. You have a few five star hotels there and it is quite similar to Hurghada although a little smaller in size.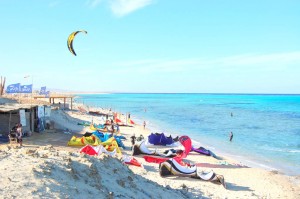 You can visit the Mount Sinai region and the Saint Catherine Monastery – both of which are popular amongst the religious visitors. Egypt is extremely rich in history and has a deep rooted civilization which goes back to over 7000 years. It has become a melting pot of civilizations and has flourished in Pharoanic, Greek, Roman, Christian and Islamic Civilizations. On our lands lie treasures dating back to centuries and rich in history: from the era of mummification to even astronomy, you will find various facets that can be explored in our country.
Whether it is a Desert Safari or playing golf next to the Pyramids or diving in the Red Sea, the land of Pharaohs has plenty to offer. It is an excellent destination for the MICE segment too and many conventions in the past by companies across the globe have been successfully held in Egypt.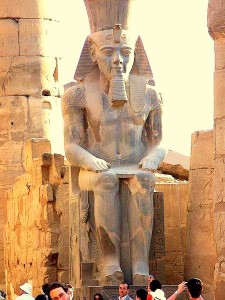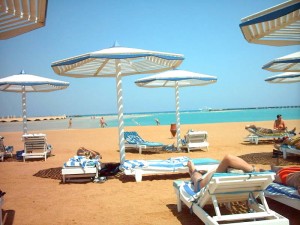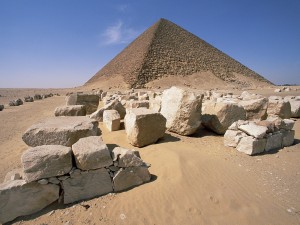 Which are the places you have visited in India and how was your experience?
I love India as a country as it has so much to offer. I happened to visit Rajasthan with my family and I loved it. We took the Palace on Wheels, the famous Heritage train which took us right across the beautiful region of Rajasthan. It was fantastic and I think Rajasthan is truly Indian. I will be interested in seeing Taj Mahal and I plan to visit Agra in the near future.
How has been your experience so far in India compared to a place like Uzbekistan where you stayed for a few years?
If you compare it with Uzbekistan which has 21 million people, India is indeed a very big country. Mumbai is a very lively and vibrant city with an active social life and I never feel like I am a foreigner here. Instead, the people are very warm , friendly and cheerful.

I enjoy the Indian cuisine if it is not on the spicier side and I am fond of the Indian desserts. I feel India is my second home and I am very happy and lucky to have been posted in Mumbai and I really like the affection I get from the people in India.
Lastly, what is your message to Indian Travellers?
I would like to tell my Indian friends to go and visit Egypt. You must taste and drink the Nile water and experience the various civilizations that Egypt is well known for. See our monuments and try our Egyptian food. You will simply be amazed by the affection of our people towards you!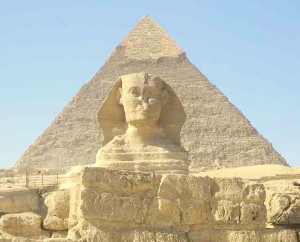 Egypt also has the only surviving wonder of the ancient world – the Great Pyramid of Giza. So whether it's Cairo or the Nile Cruise or resorts along the Red Sea or the Mediterranean Sea, you will have a complete holiday experience in Egypt.