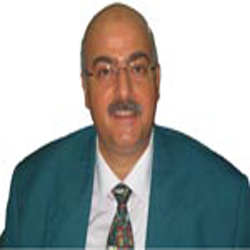 Interview with Mr. Ahmed Wasfy
Namaste Founder SubhashMotwani recently interviewed Ahmed Wasfy, General Manager – India for Egypt Air. He shares with us his journey as he worked for Egypt Air, his future plans for Egypt Air and his vision of making it the preferred carrier to Egypt.
How long have you been associated with Egypt Air?
I joined Egypt Air in 1984. I spent 5 years as a Traffic Assistant. Then in 1989, I moved on to the Sales Department where I was until 1995. In 1995, I was in the department of Market Research where I spent 3 years after which I was the Regional Manager in Yemen from 1999 until 2002. Thereafter I worked as Vice President in the Commercial Office and as Assistant General Manager before coming to India.
How long have you been the Country Manager in India and what has been your overall experience?
I reached Mumbai around mid-September 2006 and the growth in the number of Indians visiting Egypt has been substantial. The Egyptian Tourism Authority has been investing in creating awareness about Egypt in India and morover there are several options for people who want to go to Egypt. Ideally, the minimum number of days that one should travel to Egypt for is one week in which you can cover Cairo.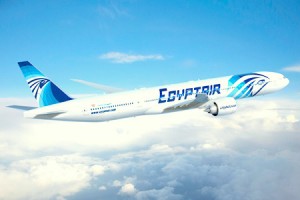 Egypt Air has flights operating twice a week from Mumbai- Wednesdays and Saturdays. As a result, if a passenger wants to travel for one week he can conveniently fly out on Saturday and return the following weekend whereas if you are planning a holiday for 11 days then you can fly out of Mumbai on Wednesday and return on Saturday of the following week. Additionally, we have convenient onward connections to major cities in Europe and USA as well as convenient connections to cities in the African Continent. The demand is increasing and there are people who even take a stopover in Cairo and then fly onwards to Europe or USA. We plan to increase the frequency of flights to and from India as well as to add a new route with effect from June.
Could you tell us about Egypt Air's operations from India?
We have increased the frequency with effect from July 2009 and are currently operating four flights a week to and from Mumbai and Cairo. We are also keen on adding a Delhi – Cairo flight out of India in the near future. We have also ventured into the Far East Sector. We are currently operating flights to 4 major continents USA, Africa, Europe and Far East.
For domestic flights within Egypt we plan to create a new airline banner under the Egypt Air umbrella called Egypt Air Express which has small aircraft with a capacity of 76 passengers with convenient connections from Cairo to Luxor and Aswan. We plan to start the Express flights from 2nd June to meet the increasing demand of domestic flights as there are many tourists who fly into Cairo and wish to take the Nile cruise from Aswan or Luxor.
So we are also working on increasing the domestic network to meet the increasing demand in tourism. Currently Egypt gets 9 million visitors and we expect the number to increase and reach up to 16 million visitors by 2014 and we have to therefore increase the frequency of the domestic network. Egypt Air is the only carrier which offers a combination of international and domestic flights within Egypt at an extremely competitive price.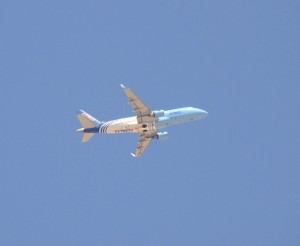 Clients also have the choice of booking flights from Cairo to Aswan, to start their Nile Cruise from Aswan and finish at Luxor. In case they plan to add a beach holiday, they can drive down to Hurghada and then fly back from Hurghada to Cairo and onward to their next destination. We also offer flights from Aswan to Abu Simbel and back so that you can visit the Temples in Abu Simbel and return in less than half a day. Other important sectors within Egypt are Sharm el Sheikh and Alexandria. Hurghada and Alexandria are popular destinations in the summer – especially July and August when we have lots of visitors. They come to relax either on the coast of the Red Sea or the Mediterranean Sea.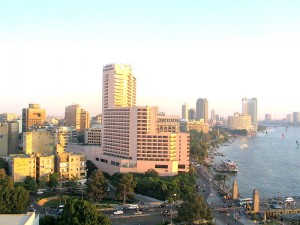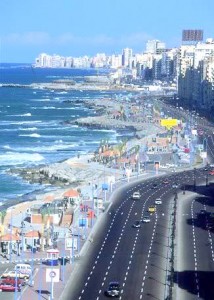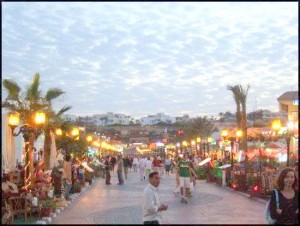 From your perspective what is the ideal number of days one must spend within Egypt?
I would say that one must spend at least 3 days in Cairo, 2 days in Alexandria and to that add atleast 3 days of the Nile Cruise from Aswan to Luxor or vice versa. Then there is also Hurghada and Sharm el Sheikh. Sharm el Sheikh has some attractive beach side resorts and has been popular with the European market. Now you have many Indians too who travel to Sharm el Sheikh as it gives an all together different perspective of Egypt.
What are the challenges you face in your current assignment?
The greatest challenge is the major congestion at the airport resulting in fuel loss as the aircraft at times has to circulate for almost 45 minutes. Mumbai has become an international city and there is a great need to have more runways and larger airports to handle the increasing traffic both in terms of passengers and freight.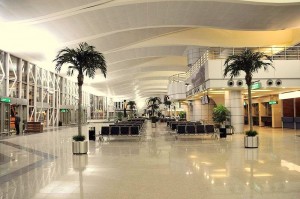 What is your view on the incoming tourism to India from Egypt?
More and more Egyptians are aware of how exciting India is as a destination and what all India has to offer. More Indians travelling to Egypt has resulted in greater awareness about India and the people of India. Due to the similarities in the culture, the growth in tourism as well as trade will be beneficial to both India and Egypt.
Which are the places that you have visited in India and which is your preferred destination in Egypt?
As I have recently taken over the responsibilities in India, I had the opportunity to visit Delhi on official visits and I plan to travel within India in the near future. In Egypt, Alexandria is one of my favourite places although every place is good in its own way be it Luxor, Hurghada, Sharm el Sheikh or Aswan.
What are the places worth visiting during summer in Egypt?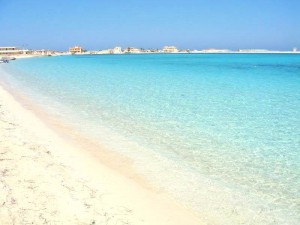 Alexandria is very popular during summer being close to the Mediterranean Sea. Then there is MarsahMatruh which is on the Egypt-Libya border and has beautiful beaches. It is a popular summer resort. It is around 240 kilometres west of Alexandria. Hurghada is also popular during summer.
What would you say to our Namaste Egypt readers?
Egypt is a complete holiday destination which is worth visiting – be it for culture, shopping, history, beautiful beaches, friendly people or the Sphinx and the Pyramids. Egypt Air offers the best connections to Egypt with direct non-stop flights from Mumbai.